Pursue Your Medical Degree
For more than 30 years, Saba University School of Medicine has earned its reputation for academic excellence one successful student at a time­­­­ - combining a rigorous curriculum and high standards with a supportive learning environment that helps students stay on track and achieve their dreams. We offer a modern anatomy lab utilizing cadavers, and a full complement of classrooms and auditoriums boasting the latest multimedia equipment, a fully equipped library, student lounges and a dedicated test center.  
On campus you will experience the hallmarks of what has made Saba a leader in medical education: experienced faculty (all faculty members at Saba hold a MD or a PhD in the field they teach, and are experienced teachers), small classes, extensive student-teacher interaction and a continual emphasis on preparing you for Step 1 of the U.S. Medical Licensing Exam (USMLE).
In recent years, 98% of our students have passed the USMLE Step 1 & 2 exam on their first attempt (avg. 2018-2022)2 and have a residency attainment rate of 97% (avg. 2021-2023)1. You will find the support, knowledge, skills, and clinical experience required to succeed in your pursuit to become a doctor.
Curriculum

Saba's curriculum was designed by U.S.-based faculty and parallels training at top U.S. medical schools. It involves ten semesters of concentrated academic and clinical study split between Basic Sciences and Clinical Sciences.
Medical Program Timeline at Saba



Dedicated Medical Faculty

Saba University School of Medicine's professors educate, support and challenge students to reach their optimum potential in the medical field. All Saba faculty hold advanced medical and/or doctoral degrees (MD, MBBS, PhD) with postgraduate training in a medical or academic specialty, as well as demonstrated experience in teaching and/or research.
Unlike many medical schools, Saba's faculty are full-time and devoted exclusively to their teaching mission. The 7:1 student-to-faculty ratio means students receive an unparalleled level of individual support and guidance.
Meet our Faculty
Dominic Michael Akpan
Biography:

Courses: Systems and Disease; Research Curriculum - Critical Appraisal Syllabus.

Dominic Michael Akpan, MD, MWCS, MNCS, FCRPath, D.D (UDC) was born in Nigeria. He worked as a senior House Surgeon at National Orthopedic Hospital, Igbobi, Nigeria and later did his medical residency training in Pathology at Lagos University Teaching Hospital from 2001 to 2005. He also has a Fellowship in Laboratory Medicine and Pathobiology from the University of Toronto, Toronto, Ontario, Canada. He rose to the rank of Full Professor of Pathology and Pathophysiology at Saba University School of Medicine, Saba, Netherlands. He is the Chair of Pathophysiology and Pathology and Course Director of Systems and Diseases, Clinical Correlate, and Research Curriculum and Critical Appraisal. Member Faculty Promotions Committee, Member, Students Promotions Committee.


Read More
Anthony Collins
Biography:

Courses: HHP S&DI S&DII S&DIII S&DIV FOCM

Anthony Collins, PhD, has extensive experience working as an educator and researcher. His background includes many years as a university professor. Dr. Collins has received extensive recognition as a national and international author and presenter. His research has been published in Proceedings of the National Academy of Sciences of the United States of America, the Journal of Physiology, the Journal of Biological Chemistry and many more.
Read More
A Medical Program with History of Success

 

 
Student Success Stories


"Saba prepares you really well for Step 1, so even before you leave the island you have to pass an equivalent of Step 1. I knew that I'd be ready to pass it with an extra 8 weeks of studying."
Emilie Boucher
Graduate. Residency: University of Toronto, Family Medicine
"Saba provides a platform for you to get a medical degree and come back and practice in Canada. There's such a successful match for individuals doing residencies."
Jaclyn Rivington
Graduate. Residency: Case Western Reserve, Internal Medicine
"The professors are more than willing to help you with anything and spend a fair amount of time with you to make sure you understand things."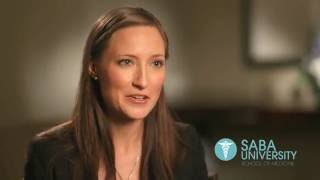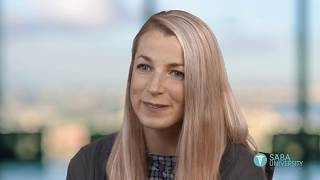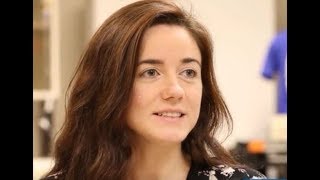 For prospective students
Saba is committed to supporting prospective students with any questions or queries throughout the application process. Please see the following links for detailed information about each topic
If the information you are seeking is not provided here, please get in contact by contacting via
WhatsApp here.
Important Information, Terms & Conditions

1. Three- year residency placement rate is the percentage of students attaining a residency position out of all graduates or expected graduates in 2022-23 and graduates in 2021-22 and graduates in 2020-21 who were active applicants in the NRMP match or attained a residency outside the NRMP match.
2. First-time pass rate is the number of students passing the USMLE Step Exam on their first attempt divided by the total number of students taking the USMLE Step Exam for the first time.