Pre-Medical Master's Program
What is the Pre-Medical Master's Program?

The Pre-Medical Master's Program is an accelerated medical education program for career changers - those who have an undergraduate degree in something other than the typical pre-med majors. After successfully completing this 2-semester, 8-month program offered by Medical University of the Americas, students will be eligible for admission to Saba University School of Medicine's medical program. Students are also awarded a Master's Degree in Biological Science from Medical University of the Americas. The curriculum is offered online, and students may begin the program any of three times per year - in January, May, or September. Students may attend asynchronously to allow for convenient attendance for students living in a variety of time zones. Students may also attend the program on a part-time basis.


Admission Requirements


Entry Qualifications:

Bachelor's degree (or comparable) from an accredited institution.

 

English Proficiency:

Since English is the language of instruction at Saba, it is important that applicants be prepared academically to pursue the curriculum and be able to communicate effect

ively. Applicants whose principal language is not English may

be required

to take the Test of English as a Foreign Language (TOEFL).
Admission to Medical School
Program graduates can gain direct admission to Saba's Medical program,
eliminating
application delays and expenses.
Your Fast Track to Med School
Start med school in just 8 months, not 2+ years like other programs.
Begin medical school with a built-in support system of friends and study partners.
100% of the Pre-Medical Master's Program faculty hold either a PhD,
MD,
or both, and have extensive experience
teaching
medical students.
Principles of Medicine

Organismal Biology

 

Organic Chemistry/Biochemistry

 

Math & Physics for Biological Science

 

Health & Disease

 

Anatomy

 

Physiology

 

Cell/Molecular Biology

 
Tuition: USD $7,000 per semester
Fees: USD $2,500 per semester
Student Testimonials

"The support you feel at Saba is tremendous. If you want to be a physician and help people, then Saba is a great choice."
Elie Bou-Rzik
Student and Aspiring Physician
"Saba is a welcoming place. The professors are always available and your peers can help too. There are a lot of resources for you."
Jheanell McFarlane
Student and Aspiring Physician
"The professors are helpful. They make sure we are able to have good scores for our Step 1 and 2 USMLE to get back to our homes."
Daniel Lwis
Student and Aspiring Family Physician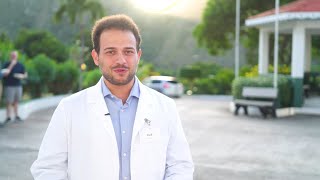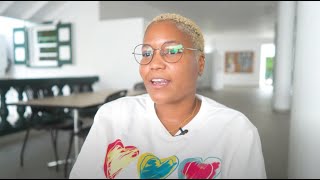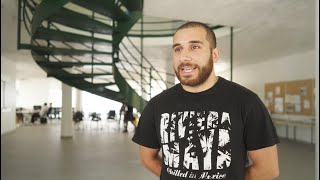 For Prospective Students
Saba is committed to supporting prospective students with any questions or queries throughout the application process. Please see the following links for detailed information about each topic:
If the information you are seeking is not provided here, please get in contact by contacting via
WhatsApp here.