What is the Gateway Medical Program?*

The Gateway Medical Program is a 15-week medical school preparatory program offered online to students who have been granted conditional acceptance to Saba University School of Medicine (Saba). Gateway is offered three times per year, beginning in January, May, and August. Upon successful completion of Gateway, students join the next entering Saba medical school class. Students may attend Gateway on a part-time basis such that they complete the program over two 15-week semesters. Students may also attend asynchronously to allow for convenient attendance for students living in a variety of time zones.

Why Gateway?


Bolster your existing knowledge by focusing on the foundational concepts and skills needed to thrive in medical school.
Enhance Your Learning Style
Receive individualized, expert coaching on study techniques and knowledge retention strategies.
Begin medical school with a built-in support system of friends and study partners.
Low Student-to-Faculty Ratio
Gateway students benefit from a 3:1 student-to-faculty ratio, allowing personalized instruction.
100% of Gateway faculty hold either a PhD, MD, or both, and have extensive experience teaching medical students.
Tuition 'Free' Guarantee


All students who successfully complete the program receive the Gateway Promote Scholarship, which is an equivalent amount to Gateway tuition and is disbursed over the 10 semesters of medical school.

Any students who do not successfully complete the program receive a refund of tuition.

*
*
Students who decide to withdraw early or do not achieve passing grades are eligible for a refund of tuition. The refund is limited to program tuition and does not reimburse the costs of the administrative fees. Students who have taken out a private loan will have their tuition refunded back to the loan provider. Students are responsible for paying any interest on loans, even if tuition is refunded.

Key Facts
Duration: 15 Weeks
Delivery: Online
Study Mode: Full-time and Part-time
Tuition: USD $7,000
Fees: USD $2,500
Curriculum: Anatomy, Physiology, Cell/Molecular Biology, Principles of Medicine
Students Testimonials


"The support you feel at Saba is tremendous. If you want to be a physician and help people, then Saba is a great choice."
Elie Bou-Rzik
Saba Student and Aspiring Physician
"Saba is a welcoming place. The professors are always available and your peers can help too. There are a lot of resources for you."
Jheanell McFarlane
Saba Student and Aspiring Physician
"The professors are helpful. They make sure we are able to have good scores for our Step 1 and 2 USMLE to get back to our homes."
Daniel Lwis
Saba Student and Aspiring Family Physician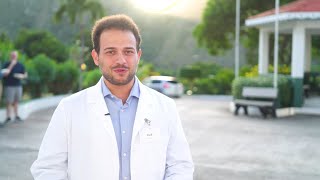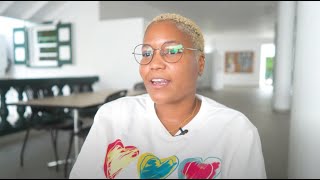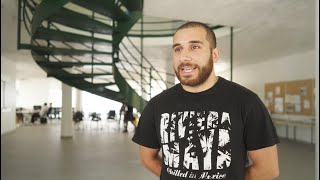 For Prospective Students
Saba is committed to supporting prospective students with any questions or queries throughout the application process. Please see the following links for detailed information about each topic:
If the information you are seeking is not provided here, please get in contact by contacting via
WhatsApp here.
*Gateway is not a degree-granting program.