Clinical Medicine

Rotations

USMLE Step 2
The Clinical Medicine curriculum at Saba University School of Medicine takes place primarily in the second half of the academic program: Semesters 6 to 10 - your last step before earning your degree and entering a residency program.
For your clinical education, you will leave the Saba campus and join students from other schools at teaching hospitals in the United States and Canada.
Saba carefully manages the clinical program to ensure that there are enough clerkship positions to enable our students to complete their clinical semesters without delay. During these clinical clerkships, students work directly with physicians and hospital staff, conducting physical examinations, history taking, case presentations, laboratory analysis, and attending workshops, conferences and grand rounds. Your onsite experience in the hospital is supplemented by additional case studies
and associated assignments
.
Clinical Rotations with Saba University School of Medicine


The clinical rotation aspect of your medical program will take place during the second half of your studies at Saba. Saba has an extensive network of connections which allows students to secure a clinical education placement at their dream university. Saba's strong relationships with ACGME-approved teaching hospitals throughout the United States, and university affiliated hospitals in Canada is one of the many reasons why students choose to enroll on their medical program with us. Aspiring doctors are confident that they will take part in a clinical education program that supports their development in the medical field. Our students have completed elective clinical rotations at over 300 sites in the past two years and developed skills in professionalism, reliability, and humility. These skills provide the foundation required to continue with a successful career in medicine.


The Clinical Rotations Curriculum
Internal Medicine - 12 Weeks
Students build on skills acquired in physical diagnosis to include the completion of a thorough history and physical examination of primarily adult patients.

Students will be part of the clinical management team and given responsibilities for certain aspects of direct patient care under the close supervision of a preceptor. Students will have clerkship experiences in both inpatient and ambulatory care settings.

Lectures will include the management of commonly encountered disease processes as well as an introduction to the use of diagnostic procedures.

Students will be given direct assignments for research and expected to present them at clinical conferences.
Students will be introduced to disease processes which require various levels of surgical intervention.

Initially, students will be taught the policies and procedures of the operating room to include scrubbing and the maintaining of sterile technique.

They will have opportunities to do pre-surgical histories and physical examinations. Opportunities will be provided for direct practice of simple procedures such as suturing, debridement and wound care.

Students will be able to observe and assist during various procedures in the operating room and participate in the follow-up and treatment of the post surgical patient in the hospital and in ambulatory practice settings.
Obstetrics and Gynecology - 6 Weeks
Students will be introduced to the normal course of pregnancy to include pre-natal care, labor, delivery and the postpartum period.

Students will be taught the fundamentals of a proper obstetric and gynecologic history and examination. Observation and participation in a number of live births will be provided. Students will also have lectures and direct experience with various disease processes and complications of pregnancy and delivery.

Students will learn the fundamentals of family planning and dealing with patients with sexually transmitted diseases.
This clinical rotation introduces the student to the challenging medical treatment of infants, children and adolescents. Students will initially learn to take histories and perform physical examinations on well infants and children in inpatient and outpatient clinic settings.

The diagnosis and treatment of common illnesses will be emphasized but the student will have an opportunity to learn about the more rare congenital as well as acquired disorders.
In a primarily institutional setting, the student will learn about the major psychiatric illnesses such as schizophrenia, affective and anxiety disorders. Special emphasis will be placed on the difference between organic and functional mental illnesses through taking a proper psychiatric history and performing a mental status examination.

Students will be instructed in the judicious use of major classes of psychotropic medications.
The total of elective rotations must be a minimum of 30 weeks. All students must complete 4 weeks of a Primary Care Elective. Students who plan to practice in California or Texas must take four weeks of Family Medicine in a hospital having an appropriately credentialed residency training program.


Highly recommended electives include:




Cardiology
Family Medicine
Dermatology
Emergency Medicine
Anesthesiology
Intensive Care Medicine
Neurology
Pathology
Plastic Surgery
Radiology
Urology
Vascular Surgery
USMLE Step 2 Preparation


Your USMLE Step 2 is a two-part exam: Clinical Knowledge and Clinical Skills. The Clinical Knowledge section is a similar format to USMLE Step 1 in that the exam tests for clinical understanding of medical theory applied in a clinical setting. It uses the multiple-choice examination format to test clinical knowledge. The Clinical Skills section uses standardized patients to test medical students and graduates on their ability to be patient-centered, to address the diagnostic challenges posed, to prepare the patient for next steps, and to document the encounter appropriately. During your core clinical rotations, you will consolidate your medical knowledge, which will help you score highly on the USMLE Step 2. The clinical rotations will expose you to case work, exams and preceptor feedback, all of which will contribute to preparing you for the USMLE Step 2.


Importance of USMLE Step 2 Exam


The USMLE Step 2 exam is important for securing your preferred residency placement. In order to acquire your medical license, you'll need to have passed USMLE Step 1 and both components of USMLE Step 2. Passing is also a requirement for graduation. Amongst many of the factors that a residency program will consider in its applicants, performance on all licensing exams is the first consideration. Criteria that will be reviewed include how many attempts at passing were needed on the USMLE 1 and 2 and scores on these exams. Therefore, select a medical program that will prepare you for these exams.
Hospital Affiliations
Saba University School of Medicine has extensive relationships with ACGME-approved teaching hospitals throughout the United States, and university affiliated hospitals in Canada. The following is a list of major ACGME-approved teaching hospitals in the United States where Saba students regularly do their core rotations. In addition, over the two years, Saba students have completed elective clinical rotations at over 300 sites.
Aultman Hospital
Canton, OH
Brentwood Behavioral Health
Shreveport, LA
Bridgeport Hospital
Bridgeport, CT
Brookdale University Hospital & Medical Center
Brooklyn, NY
Cape Cod Hospital
Hyannis, MA
Good Samaritan Hospital
Baltimore, MD
Griffin Memorial Hospital
Norman, OK
Harbor Hospital
Baltimore, MD
Holy Cross Hospital
Silver Spring, MD
Jewish Hospital of Cincinnati
Cincinnati, OH
Leonard J. Chabert Medical Center
Houma, LA
Northern Virginia Mental Institute
Falls Church, VA
Northwest Hospital
Randallstown, MD
O'Connor Hospital
San Jose, CA
Rochester General Hospital
Rochester, NY
Sheppard Pratt Hospital
Baltimore, MD
Spring Grove Hospital
Catonsville, MD
St. Agnes Hospital
Baltimore, MD
St. Elizabeth's Hospital
Washington, DC
St. Francis Medical Center
Lynwood, CA
St. Luke's Hospital
Kansas City, MO
St. Mary's Health Center
St. Louis, MO
St. Mary's Hospital
Waterbury, CT
Union Memorial Hospital
Baltimore, MD
Wyckoff Heights Medical Center
Brooklyn, NY
Hear What Our Students Say


"I learned to what I consider the highest standards of what I could learn for medicine. I had the best time doing my clinicals. I got to live in places like Miami and Baltimore. I got to work with some of the most fantastic doctors, I had lots of responsibilities and I think having the opportunity to work in both Canada and the United States has been nothing but an asset to me."
Nancy Fleming
Graduate. Residency: Maine-Dartmouth Family Medicine
"Saba provides a platform for you to get a medical degree and come back and practice in Canada. There's such a successful match for individuals doing residencies."
Jaclyn Rivington
Graduate. Residency: Case Western Reserve, Internal Medicine
"My friend went to Saba and had nothing but good things to say about it."
Amit Kainth
Graduate. Residency: University of Washington, General Surgery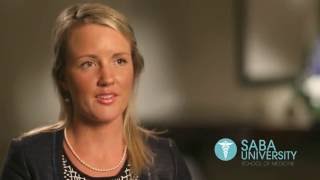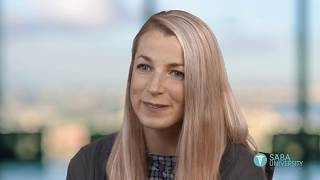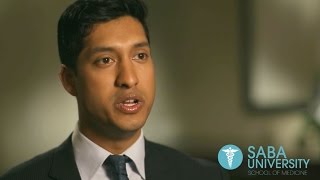 For prospective students
Saba is committed to supporting prospective students with any questions or queries throughout the application process. Please see the following links for detailed information about each topic
If the information you are seeking is not provided here, please get in contact by contacting via
WhatsApp here.